ACCEPT – Restless And Live: Live in Europe 2015 [2017] [664 MB] [MP3]-[320 kbps] by @rockbendaDIO 
ACCEPT. there are bands that will always put a smile on your face and a strut in your step. ACCEPT is one of my favorites, i listen to them whenever I need a little bit of extra stoke in my life. 'Restless and Live' brings us the footage from 2015's Bang Your Head Festival in Balingen, Germany. There's something really special about European festivals, normally in a waterlogged paddock, waiting for your favourite bands to start there's really nothing else like it. There's an indescribable connection at these gatherings, a camaraderie that builds new lifelong friendships between strangers and brings joy to everyone attending. The album begins with 'Stampede' from the band's 2014 'Blind Rage' album. The intro and first few riffs sound out into the night and already I feel like I'm part of the audience. Audio wise, the sound quality is clean and clear. I could go on about the rest of the set but don't want to spoil the surprise. What I can say is the rest of the album is complete with ACCEPT's legendary live experience; crowd sing-along's, fist pumps, synchronized guitar moves, and some all time favourite songs that make for a great show. Everything about the performance is excellent. It has a good balance of old and new material and the band are obviously enjoying themselves in front of the crowd.
For those who were in the audience at Bang Your Head, this will be a great way to relive the joy of the festival experience. For me, hear 'Restless and Live' takes me back to one of the best times of my life. What a way to start this 2017, a highly recommended album…!
–Info–
Artist: ACCEPT
Album: Restless And Live [Live in Europe 2015]
Content: 2CD Albums [MP3]-[320 kbps]
Label: Nuclear Blast (NB3167-2)
Edition: GERMANY
Genre: Rock
Style: Heavy Metal
Date Release: January 13th, 2017
–Tracklist–
CD ONE
01. Stampede (5:53)
02. Stalingrad (6:02)
03. Hellfire (5:35)
04. London Leatherboys (4:32)
05. Living for Tonite (3:40)
06. 200 Years (4:34)
07. Demon's Night (4:49)
08. Dying Breed (6:26)
09. Final Journey (5:17)
10. From the Ashes We Rise (5:51)
11. Losers and Winners (4:20)
12. No Shelter (7:24)
13. Shadow Soldiers (6:08)
14. Midnight Mover (3:25)
CD TWO
01. Starlight (3:52)
02. Restless and Wild (4:28)
03. Son of a Bitch (2:59)
04. Pandemic (6:17)
05. Dark Side of My Heart (4:47)
06. The Curse (6:09)
07. Flash Rockin' Man (4:23)
08. Bulletproof (5:58)
09. Fall of the Empire (5:40)
10. Fast as a Shark (4:36)
11. Metal Heart (6:44)
12. Teutonic Terror (5:16)
13. Balls to the Wall (9:46)
–Line Up–
Mark Tornillo – Vocals
Wolf Hoffmann – Guitar
Uwe Lulis – Guitar
Peter Baltes – Bass
Christopher Williams – Drums
–Additional Notes–
Recorded at Bang Your Head!!! Festival 2015, Germany.
–Official Videos–



–Data Download–
Artist: ACCEPT
Album: Restless And Live [Live in Europe 2015]
Date Release: January 13th, 2017
Format: [MP3]-[320 kbps]
Total Size: [664 MB]
Included: Artwork
Password: rockbendaDIO
Link: http://adf.ly/1i6KEc
.
–Todas mis publicaciones aqui–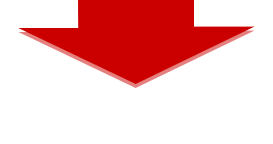 http://goo.gl/7eACa3