ALMANAC – Kingslayer [Limited Edition] [2017]
[492 MB] [MP3]-[320 kbps] by @rockbendaDIO

ALMANAC, the band of Victor Smolski (ex-Rage), stands for a new dimension of symphonic power metal, featuring three singers: Jeannette Marchewka (Lingua Mortis Orchestra), Andy B. Franck (Brainstorm) and David Readman (Pink Cream 69). In March 2016, ALMANAC unleashed their highly acclaimed debut album "Tsar", which entered the official charts in both Germany (#74) and Switzerland (#87), followed by a European tour along with Orden Ogan, as well as their own headliner tour in spring 2017. ALMANAC have completed the recordings of their second longplayer, entitled "Kingslayer", at HeyDay Studios in Wuppertal, Germany. Guitar player Victor Smolski who further explains that "Kingslayer" is the logical follow-up to "Tsar", just more compact, heavier and faster. The cover artwork was once again created by Hungarian artist Gyula Havancsák (Accept, Destruction). ALMANAC recently played at the Masters Of Rock festival, where they presented the first two new tracks live, "Losing My Mind" and "Children Of The Sacred Path". The concert will be part of the bonus live DVD, which will come along the limited edition. "Kingslayer", will be out on November 24th, 2017; it is a great record, power metal fan's will love and enjoy the songs, amazing soundscapes, that will transport you to another realm of musical enjoyment…!
–Info–
Artist: ALMANAC
Album: Kingslayer [Limited Edition]
Content: CD Album [MP3]-[320 kbps]
Label: Nuclear Blast (NB 4070-0)
Edition: GERMANY
Genre: Rock
Style: Symphonic Power Metal
Date Release: November 24th, 2017
Notes: Second studio album by the International symphonic power metal band.
–Tracklist–
01. Regicide (6:10)
02. Children of the Sacred Path (4:10)
03. Guilty as Charged (5:02)
04. Hail to the King (5:47)
05. Losing My Mind (5:33)
06. Kingslayer (instrumental) (1:33)
07. Kingdom of the Blind (6:22)
08. Headstrong (6:11)
09. Last Farewell (5:01)
10. Red Flag (5:05)
–Line Up–
Andy B. Franck – Vocals
David Readman – Vocals
Jeannette Marchewka – Vocals
Victor Smolski – Guitars & Keyboards
Tim Rashid – Bass
Athanasios "Zacky" Tsoukas – Drums
Special Guests:
Ensemble Virtuoso Orchestra
–Additional Notes–
Produced by Victor Smolski.
Recorded, Mixed & Mastered by Andreas Herr at HeyDay Studios, Wuppertal, Germany.
Orchestra Recorded by Andrei Zubrich at Inspector Studio, Minsk, Belarus.
Photography by Nana Hank and Michael Mai.
Art Direction by Andy B. Franck.
Artwork & Layout by Gyula Havancsák.
The limited edition contains a bonus DVD, which is not available in this download.
–Audio Preview–
http://yoineer.com/9aL1
–Official Videos–




–Data Download–
Artist: ALMANAC
Album: Kingslayer [Limited Edition]
Date Release: November 24th, 2017
Format: [MP3]-[320 kbps]
Total Size: [492 MB]
Included: Artwork
Password: rockbendaDIO
Link: http://yoineer.com/9aOY
.
–Todas mis publicaciones aqui–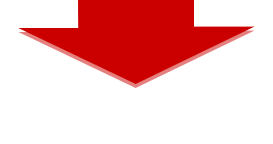 http://goo.gl/7eACa3