ARRAYAN PATH 2017 – Dawn Of Aquarius
[392 MB] [MP3]-[320 kbps] by @rockbendaDIO

ARRAYAN PATH 2017. Cypriot band ARRAYAN PATH makes it half-dozen albums with this new release that they call "Dawn of Aquarius". Their latest of these albums was released little over a year ago and the first one was released in 2004, so it is a band with experience stretching well over a decade. This new album has thirteen honouring the mother goddess Kali and explores aspects of Hindu mythology relating to the many faces of the character called Kali. Musically the idea has promise, classic eighties and nineties heavy/power metal with Middle Eastern influences, use of classical instruments and folkish touches. This is an album as varied as Kali's many faces and traits.The production feels kind of like a typical modern "epic" power metal album, it sounds quite Italian. "Dawn of Aquarius". If you like the Italian styled epic power metal it could be something for you, and if you like what the band has done before it might also be worth checking out…!
–Info–
Artist: ARRAYAN PATH
Album: Dawn Of Aquarius
Content: CD Album [MP3]-[320 kbps]
Label: Pitch Black Records (PBR 055)
Edition: EUROPE
Genre: Rock
Style: Power Metal
Date Release: November 17th, 2017
Notes: Sixth studio album by the epic power metal band from Cyprus.
–Tracklist–
01. Equilibrium (5:52)
02. The Flower Born of Itself (4:49)
03. Dark Daughter of the Snake (3:18)
04. The Hundred Names of Kali Ma (5:15)
05. So It Shall Be Written (6:38)
06. She Who Is Primordial Wisdom (4:14)
07. Dawn of Aquarius (4:01)
08. Cremation Grounds (5:51)
09. Empress (Reality of All the Threes) (4:24)
10. Lotus Eyes (4:19)
11. The Eleventh Mantra (6:11)
12. Guardian Angel (5:00)
13. Garland of Skulls (3:40)
–Line Up–
Nicholas Leptos – Vocals
Alexis Kleidaras – Guitars
Socrates Leptos – Guitars
George Kallis – Keyboards
Paris Lambrou – Bass
Stefan Dittrich – Drums
Special Guests:
Andreas Paraschos – Vocals
George Eracleous – Vocals
Kikis Apostolou – Guitars
Huseyin Kirmizi – Keyboards
–Additional Notes–
Mixed and Mastered by Simone Mularoni at Domination Studio, Republic of San Marino.
–Audio Preview–
http://yoitect.com/57E6
–Official Videos–




–Data Download–
Artist: ARRAYAN PATH
Album: Dawn Of Aquarius
Date Release: November 17th, 2017
Format: [MP3]-[320 kbps]
Total Size: [392 MB]
Included: Artwork
Password: rockbendaDIO
Link: http://yoitect.com/57Kg
.
–Todas mis publicaciones aqui–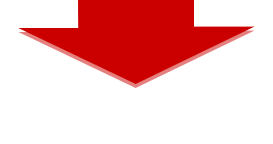 http://goo.gl/7eACa3