GONOREAS – Minotaur [Japanese Edition] [2017]
[357 MB] [MP3]-[320 kbps] by @rockbendaDIO

GONOREAS. The Swiss heavy metal band GONOREAS is back with a new album "Minotaur" will be released at December 20. Recorded and produced by V.O.Pulver at Littlecreek.ch (as the last three previous albums). V.O.Pulver is one of the biggest Swiss metal producer which has already worked wich artists such as: Destruction and Pro Pain. This full-length countain 10 songs (two bonus track live for Japan). The band almost completely renounced studio guests for this time. For the enthusiasts of experimentalism, there are 2 songs, which stretch longer and deeper into the musical universe, and after a long time we have a new ballad with the name "Behind The Wall". The only studio guest is Gurgen Kakoyan, who plays the rare instrument duduk (Armenian Flute) in the first song ("Bloodstones"). Songs like "Seeds Of A New Future", "Puzzle", "Price Of Eternity", "Fragments", "Minotaur" and "The Lead Masks Of The Vintem Hill"; among the best of this album. GONOREAS is back with one of the hardest works of his discography. "Minotaur", highly recommended…!
–Info–
Artist: GONOREAS
Album: Minotaur [Japanese Edition]
Content: CD Album [MP3]-[320 kbps]
Label: Rubicon Music (RBNCD-1244)
Edition: JAPAN
Genre: Rock
Style: Heavy Metal
Date Release: December 20th, 2017
Notes: Sixth studio album by the Swiss heavy metal band.
–Tracklist–
01. Bloodstones (instrumental) (1:35)
02. Seeds Of A New Future (5:01)
03. Puzzle (5:26)
04. Eris (5:59)
05. Price Of Eternity (4:41)
06. Fragments (4:10)
07. Behind The Wall (4:11)
08. Minotaur (6:32)
09. Transcendence (instrumental) (1:37)
10. The Lead Masks Of The Vintem Hill (6:34)
Bonus Track Japanese Edition
11. Devil At The Crossroads (Live) (4:58)
12. Serpents (Live) (6:05)
–Line Up–
Leandro Pacheco – Vocals
Damir Eskic – Guitars
Pat Rafaniello – Bass
Stefan Hösli – Drums
Special Guest:
Gurgen Kakoyan – duduk (Armenian Flute) on "Bloodstones"
–Additional Notes–
Produced by GONOREAS and V.O.Pulver.
Recorded by V.O.Pulver at Littlecreek.ch in May 2017.
Mixed by GONOREAS and V.O.Pulver (between June-August 2017).
Mastered by V.O.Pulver.
Layout & Booklet by Danny Rafaniello.
Artwork by Osmar Arroyo.
–Audio Preview–
http://brisktopia.com/8iQh
–Official Videos–




–Data Download–
Artist: GONOREAS
Album: Minotaur [Japanese Edition]
Date Release: December 20th, 2017
Format: [MP3]-[320 kbps]
Total Size: [357 MB]
Included: Artwork
Password: rockbendaDIO
Link: http://brisktopia.com/8iUH
.
–Todas mis publicaciones aqui–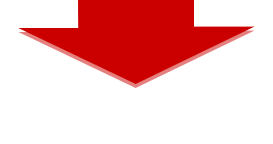 http://goo.gl/7eACa3