KANSAS 2017 – Leftoverture Live & Beyond
[284 MB] [MP3]-[320 kbps] by @rockbendaDIO

KANSAS 2017. KANSAS already have multiple concert albums to their name, but this latest release "Leftoverture Live & Beyond", offers plenty to distinguish it from the pack. It's the first live release featuring new vocalist Ronnie Platt, who joined in 2014, and over a marathon two-disc set, the group play 1976's "Leftoverture", the album that made them stars, from start to finish. Song selections favour their classic 70's releases, going back as far as "Journey from Mariabronn" from their debut, although they tackle three cuts from 2016's "The Prelude Implicit", which fit comfortably among the hits. "Rhythm in the Spirit" features scorching guitar licks from Richard Williams and Zak Rizvi, while "The Voyage Of Eight Eighteen" is an ambitious epic, with violinist David Ragsdale taking the spotlight. CD TWO (Leftoverture album), kicks off with the immortal "Carry On Wayward Son", as anthemic now as it was four decades ago, with Platt matching Steve Walsh's range. "What's on My Mind" has a swaggering hard rock strut, and "Magnum Opus" lives up to its title, all pomp and glory, minus the meandering intro of the version from "Two For The Show" album. In "Leftoverture Live & Beyond" the band sound superb and the playing is tight, punchy and energised. A worthy addition to their legacy…!
–Info–
Artist: KANSAS
Album: Leftoverture Live & Beyond
Content: 2CD Albums [MP3]-[320 kbps]
Label: Inside Out Music (88985461212)
Edition: EUROPE
Genre: Rock
Style: Progressive Rock
Date Release: November 3th, 2017
Notes: Ninth live album by the American progressive rock band.
–Tracklist–
CD ONE (Beyond…)
01. Icarus II (7:15)
02. Icarus (Borne on Wings of Steel) (6:26)
03. Point of Know Return (4:10)
04. Paradox (4:07)
05. Journey from Mariabronn (8:03)
06. Lamplight Symphony (8:15)
07. Dust in the Wind (3:49)
08. Rhythm in the Spirit (5:29)
09. The Voyage of Eight Eighteen (7:54)
10. Section 60 (3:57)
CD TWO (Leftoverture Live!)
01. Carry On Wayward Son (5:37)
02. The Wall (5:23)
03. What's on My Mind (3:49)
04. Miracles Out of Nowhere (7:13)
05. Opus Insert (4:41)
06. Questions of My Childhood (3:54)
07. Cheyenne Anthem (7:11)
08. Magnum Opus (9:59)
09. Portrait (He Knew) (from Point Of Know Return) (9:20)
–Line Up–
Ronnie Platt – Lead Vocals & Keyboards
Zak Rizvi – Electric Guitar, Acoustic Guitar & Vocals
Richard Williams – Electric Guitar & Acoustic Guitar
David Manion – Piano, Keyboards, Organ & Vocals
David Ragsdale – Violin, Guitar & Vocals
Billy Greer – Bass, Acoustic Guitar & Vocals
Phil Ehart – Drums & Percussion
–Additional Notes–
Produced by Jeff Glixman.
Recorded by Chad Singer.
Mixed by Jeff Glixman at Esplanade Studios, New Orleans, LA. USA.
Mixed (assistant) by Jesse Snider and Zak Rizvi.
Mastered by Vlado Meller at Vlado Meller Mastering, Charleston, SC. USA.
Mastered (assistant) by Jeremy Lubsey.
Photography by David Carstens, Mark Schierholz, kira smith and Michie Turpin.
Artwork, Design & Art Direction by Christine Boyd.
This live box set features 19 songs selected from 12 shows recorded during KANSAS's
Leftoverture 40th Anniversary Tour.
–Official Videos–




–Data Download–
Artist: KANSAS
Album: Leftoverture Live & Beyond
Date Release: November 3th, 2017
Format: [MP3]-[320 kbps]
Total Size: [284 MB]
Included: Artwork
Password: rockbendaDIO
Link: http://kializer.com/5PA6
.
–Todas mis publicaciones aqui–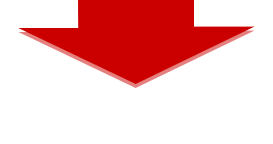 http://goo.gl/7eACa3