PINK FLOYD – The Wall [Japanese Edition] [2017]
[379 MB] [MP3]-[320 kbps] by @rockbendaDIO

"The Wall", is the eleventh studio album of the British band of progressive rock PINK FLOYD and the second double, published in 1979. It was recorded between April and November under the direction of producer Bob Ezrin and members of PINK FLOYD Roger Waters and David Gilmour. It was launched on November 30 of the same year in the United Kingdom and on December 8 in the United States. This double album is a conceptual album that portrays the life of a fictional rock star named "Pink", based on the experiences of Waters himself, turning him into a kind of anti-hero alter ego. Described by Roger Waters, "Pink" is repressed due to the traumas that life is going through: the death of his father in World War II, maternal overprotection, the oppression of British education, sentimental failures, the pressure to be a famous figure in the world of music or his controversial use of drugs added to asthma, among others, are converted by him into (bricks of a metaphorical wall) that isolates him, built in order to protect himself from the world and from life, but that leads to a world of self-destructive fantasy. Universally acclaimed, it is singled out by the music critics and followers of the band as one of the best works of the band and one of the best in the history of rock, being constantly admired for its morbid and depressing atmosphere, lyrical complexity and musical, along with its ambition and scale; besides continuing to be one of the most influential rock works ever made, with elements that over the years have inspired many other musicians. In the same way, the album was a huge commercial success, reaching the number one list in numerous countries and becoming one of the best selling albums of the decade, the best-selling double album in history and one of the most sold of all times, with a total of 33 million copies sold worldwide, of which 11.5 million copies were sold only in the US, where due to its nature as a double album, it is certified as a twenty-three times disc platinum…!
–Info–
Artist: PINK FLOYD
Album: The Wall [Japanese Edition]
Content: 2CD Albums [MP3]-[320 kbps]
Label: Sony Music (SICP 5412-3)
Edition: JAPAN
Genre: Rock
Style: Progressive Rock
Date Release: November 22th, 2017 (November 30th, 1979)
Notes: Eleventh studio album by the British progressive rock band.
–Tracklist–
CD ONE
01. In The Flesh? (3:20)
02. The Thin Ice (2:26)
03. Another Brick In The Wall (Part I) (3:11)
04. The Happiest Days Of Our Lives (1:50)
05. Another Brick In The Wall (Part II) (3:58)
06. Mother (5:34)
07. Goodbye Blue Sky (2:47)
08. Empty Spaces (2:07)
09. Young Lust (3:30)
10. One Of My Turns (3:36)
11. Don't Leave Me Now (4:15)
12. Another Brick In The Wall (Part III) (1:14)
13. Goodbye Cruel World (1:16)
CD TWO
01. Hey You (4:40)
02. Is There Anybody Out There? (2:42)
03. Nobody Home (3:22)
04. Vera (1:32)
05. Bring The Boys Back Home (1:27)
06. Comfortably Numb (6:22)
07. The Show Must Go On (1:36)
08. In The Flesh (4:15)
09. Run Like Hell (4:23)
10. Waiting For The Worms (3:56)
11. Stop (0:30)
12. The Trial (5:18)
13. Outside The Wall (1:46)
–Line Up–
Roger Waters – Vocals, Bass, Guitar (acoustic) & Synthesizers
David Gilmour – Vocals, Guitars (electric, acoustic), Synthesizers & Clavinet
Richard Wright – Organ, Piano, Rhodes (electric piano) & Synthesizers
Nick Mason – Drums & Percussion
Special Guests:
New York Opera – Choirs
Bob Ezrin – Organ, Piano, Synthesizer & Choirs
Bruce Johnston, Toni Tennille, Joe Chemay & John Joyce – Choirs
James Guthrie – Percussion & Synthesizer
Jeff Porcaro – Drums
Lee Ritenour – Guitars
Ron di Blasi – Classical Guitar
Fred Mandel – Hammond Organ
Bobbye Hall – Congas & Bongos
Frank Marrocco – Concertina
Larry Williams – Clarinet
Trevor Veitch – Mandolin
New York Orchestra – Orchestra
Michael Kamen, Bob Ezrin – Orchestra Arrangement
Children's Choir Of New York – Children's Choirs
Islington Green School – Children's Choirs
Harry Waters – Child's Voice
Chris Fitzmorris – Male Voice on Phone
Trudy Young – Voice of Groupie
Phil Taylor – Sound Effects
–Additional Notes–
Produced by Bob Ezrin, Roger Waters and David Gilmour.
Co-produced, Engineered and Remastered by James Guthrie and Joel Plante.
Engineered by Nick Griffiths, Brian Christian and Rick Hart.
Digital Remastered (MFSL edition) by Krieg Wunderlich.
Mastered and Digital Remastered (re-editions EMI/Sony) by Doug Sax.
Artwork by Gerald Scarfe and Roger Waters.
Reissue Design by Stormstudios.
Recorded at Super Bear Studios & Studio Miraval, France (CBS), New York
and Producers Workshop, Los Angeles between April and November 1979.
–Official Videos–




–Data Download–
Artist: PINK FLOYD
Album: The Wall [Japanese Edition]
Date Release: November 22th, 2017 (November 30th, 1979)
Format: [MP3]-[320 kbps]
Total Size: [379 MB]
Included: Artwork
Password: rockbendaDIO
Link: http://nimbleinity.com/BNUm
.
–Todas mis publicaciones aqui–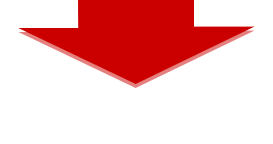 http://goo.gl/7eACa3