STEELHEART – Steelheart [1990]
[284 MB] [MP3]-[320 kbps] by @rockbendaDIO

STEELHEART, published his debut album in 1990 loaded with illusions and good songs. The main argument was the good voice of the Croatian Michael Matijevic, the resounding sound of his drums and powerful guitars, which picked up the spirit of the British band Whitesnake, back then. Of the ten tracks that make up the album, the one that has more flavor to Snakes is the one that opens the album, "Love Ain't Easy" with its fantastic scorching riff and that catchy chorus, irresistible, the "Mati" is full of glory showing his unlimited power and a treble of Matijevic skirting the sky (brutal throat and the performances of the vocalist throughout the production). The atmosphere is of great power in general, cuts like "Can't Stop Me Lovin' You", "Like Never Before" really festive and catchy, "Everybody Loves Eileen" very eighty subject, with a guitar very to the Dokken/Ratt, "Gimme Gimme" with a spirit to Coverdale, attractive choruses and total presence of John Fowler's drums. All of them will like the fans of hard rock well done and catchy. I do not want to leave out the great work of the guitars of Risola and DiConstanzo with excellent rhythms and solos more than brilliant, demonstrating all their technique throughout the album. As in any good hard American record, there must be good ballads, and here we have two, very heartbreaking and intense, thanks to the impressive voice of Matijevic, who literally leaves the soul in them and gives him an emotion in an outstanding way. "I'll Never Let You Go" and "She's Gone", the latter with piano by Jai Winding and is to this day the flagship song of this American group. Excellent without doubt this debut album of this American band if you still have not heard, do not wait longer to do it, and if you already did, it is always good to remember and live the magic that surrounds the guys of STEELHEART…!
–Info–
Artist: STEELHEART
Album: Steelheart
Content: CD Album [MP3]-[320 kbps]
Label: MCA Records (MCAD-6368)
Edition: USA
Genre: Rock
Style: Hard Rock
Date Release: May 10th, 1990
Notes: Debut album by the American hard rock band.
–Tracklist–
01. Love Ain't Easy (3:41) (Michael Matijevic, James Ward)
02. Can't Stop Me Lovin' You (5:06) (Matijevic)
03. Like Never Before (4:45) (Matijevic, Ward)
04. I'll Never Let You Go (5:06) (Matijevic)
05. Everybody Loves Eileen (6:20) (Matijevic, Ward)
06. Sheila (7:40) (Ward)
07. Gimme Gimme (5:23) (Matijevic, Ward)
08. Rock'N Roll (I Just Wanna) (4:10) (Matijevic, Ward)
09. She's Gone (6:30) (Matijevic)
10. Down n' Dirty (6:42) (Matijevic, Ward)
–Line Up–
Michael Matijevic – Lead Vocals
Chris Risola – Lead Guitar
Frank DiCostanzo – Rhythm Guitar
James Ward – Bass
John Fowler – Drums
Special Guest:
Jai Winding – Piano on "She's Gone"
–Additional Notes–
Produced by Mark Opitz.
Recorded by by Paul Northfield at Oceanway Studios, Los Angeles, CA.
Engineered (assistant) by Cliff Norrell, Jeff Coppage and Lori Fumar.
Mixed by Paul Northfield at Summa Studios, Los Angeles, CA.
Mastered by George Marino at Sterling Sound Studios, New York, NY.
Photography by Anna Maria Di Santo.
Artwork by Tom Keller.
–Official Videos–




–Data Download–
Artist: STEELHEART
Album: Steelheart
Date Release: May 10th, 1990
Format: [MP3]-[320 kbps]
Total Size: [284 MB]
Included: Artwork
Password: rockbendaDIO
Link: http://activeation.com/7KBi
.
–Todas mis publicaciones aqui–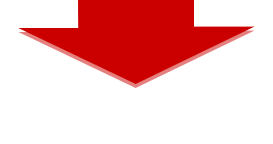 http://goo.gl/7eACa3