VARIOUS ARTISTS – Metal Christmas [1994]
[129 MB] [MP3]-[320 kbps] by @rockbendaDIO

VARIOUS ARTISTS, compilation album of the Christmas classics performed by metal artists, titled "Metal Christmas", featuring Paul Di'anno (ex-Iron Maiden), John Sloman (Uriah Heep), Kim McAuliffe (Girlschool), Steve Overland (FM), Ray Callcut (Lend US A-Quid), Denny Laine (Wings) and Carlos Creator (Spain's Guitar). There is nothing better than receiving Christmas accompanied by our family and friends and listening to this special Christmas album. Wishing you all a very "Metal Christmas" and a heavy new year…!
–Info–
Artist: VARIOUS ARTISTS
Album: Metal Christmas
Content: CD Album [MP3]-[320 kbps]
Label: Disky (DCD 5419)
Edition: EUROPE
Genre: Rock
Style: Heavy Metal
Date Release: 1994
Notes: Compilation album of the Christmas classics performed by metal artists.
–Tracklist–
01. Winter Wonderland (feat. Steve Overland) (4:07)
02. White Christmas (feat. Paul Di'anno) (4:10)
03. Have Yourself A Merry Little Christmas (feat. John Sloman) (4:15)
04. Santa Claus Is Coming To Town (feat. Paul Di'anno) (3:26)
05. This Christmas (feat. Steve Overland) (4:25)
06. Merry X'Mas Everybody (feat. Kim McAuliffe) (3:23)
07. Another Rock'n Roll Christmas (feat. Paul Di'anno) (4:20)
08. Silent Night (rocks) (feat. Paul Di'anno) (4:29)
09. Was The Night (feat. Ray Callcut) (4:40)
10. I Wish It Could Be Christmas Everyday (feat. Denny Laine) (4:11)
11. The Little Drummer Boy (Instrumental) (feat. Carlos Creator) (4:24)
–Line Up–
Vocals: Paul Di'anno, John Sloman, Kim McAuliffe, Andy Barnett, Denny Laine,
Lea Hart, Ray Callcut, Steve Overland
Guitar: Andy Barnett, "Fast" Eddie Clarke, Guy Bailey, Ray Callcut, Cliff Evans,
Misha Calvin, Lea Hart, Carlos Creator
Keyboards: Jem Davis
Bass: Lea Hart, Tim Carter, Guy Bailey, Carlos Creator
Drums: Denise Dufort, Jaime Wright, Carlos Creator
–Additional Notes–
Carlos Creator performer all instruments on track "The Little Drummer Boy".
Album distributed in Japan under the name "Santa Claus Goes Heavy Metal".
–Audio Preview–
http://yoitect.com/9aad
–Official Videos–




–Data Download–
Artist: VARIOUS ARTISTS
Album: Metal Christmas
Date Release: 1994
Format: [MP3]-[320 kbps]
Total Size: [129 MB]
Included: Artwork
Password: rockbendaDIO
Link: http://yoitect.com/9aew
.
–Todas mis publicaciones aqui–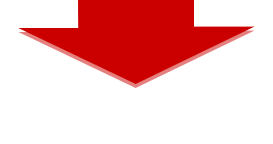 http://goo.gl/7eACa3